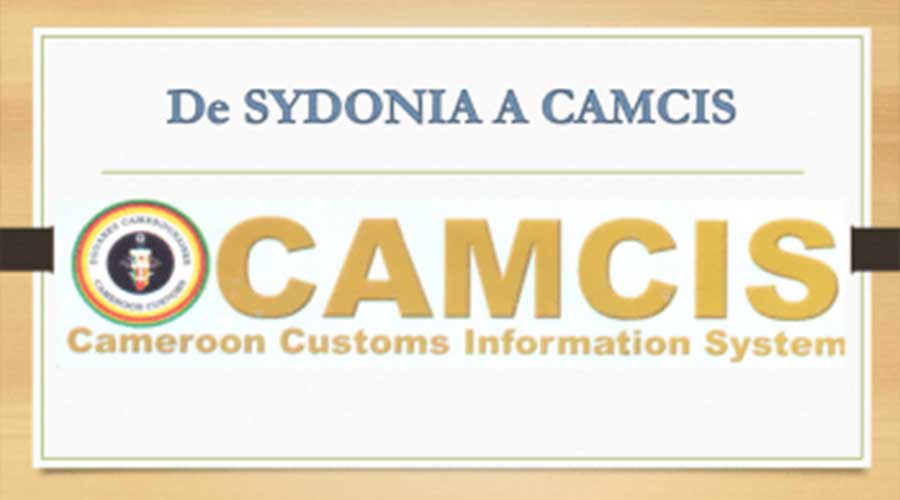 Cameroon launches the second phase of the "Camcis" system to boost computerized controls of customs services
The Cameroonian Customs informs that it launched on February 8 in Douala, the start of the second phase of production of the modules of the "Cameroon Customs Information System" (Camcis), the new customs computer system in force since 2020.
The "Performance Management" module, according to Customs, is a decision support tool that will ensure the highest levels of quality and efficiency in the service. It enables the performance of all the players inside and outside Customs to be measured, without exception, without the need for a prior contract, with an automatic reward/sanction system.
The "Litigation Management" module enables end-to-end management of customs infringement cases. "This is a major innovation that will revolutionize practices by bringing more transparency to the management of disputes," explains the customs administration.
The "Post-clearance controls" module is designed to enable better management of deferred and post-clearance controls. It will manage the mission teams, the conduct of controls with all the intermediate acts that may occur at different stages, and the monitoring and evaluation of team performance.
As for the "Transport Management" module, it will manage ships and aircraft in the country's ports and airports, with the aim of better controlling their movements, as well as the contents transported.
The "Data Warehouse" module is, according to Customs, "certainly one of the most important modules of Camcis. It will be equipped with a business intelligence engine and will be a real management tool. It will federate all data sources for analysis and cross-referencing". Finally, the "Surveillance" module will serve as a tool for security, safety, control and the fight against illicit trafficking.
Inspired by the Korean model, Camcis replaces "Sydonia++", an application originally designed solely for statistical purposes. According to the Cameroonian customs, the latter had weaknesses in the management of all customs clearance procedures. This lengthened the time it took for goods to pass through.
Thus, thanks to Camcis, users no longer need to go to customs offices to carry out their import-export operations, thus saving time and money. These indicators are taken into account in the Doing Business ranking carried out each year by the World Bank. In addition, this computer system offers free access to the various guides to foreign trade procedures as well as a number of useful information such as exchange rates, country codes and currency codes.
Source : Investiraucameroun.com