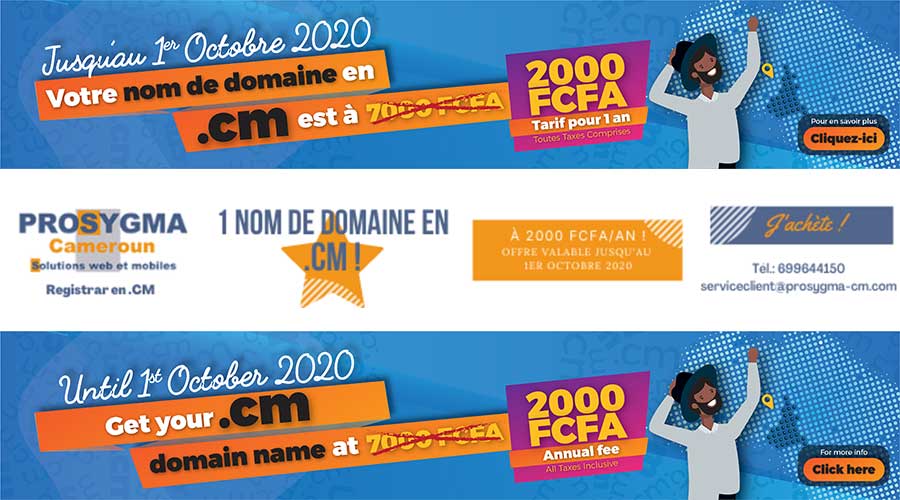 Cameroon - Promotion of the .cm: the figures speak for themselves
From 1 July to 1 October 2020, the campaign during which the domain name of Cameroon was registered at 2000 F CFA against 7000 F CFA usually, resulted in the registration of more than 21 476 new subscribers. The counter displays a total of 54,337 domain names with national colours.
The major campaign to promote the Cameroonian domain name ".cm" organized by the Ministry of Posts and Telecommunications (MINPOSTEL) and the National Agency for Information and Communication Technologies (ANTIC) for the period from July 1 to October 1 has resulted in a positive outcome.
Indeed, on June 30, 2020, the ANTIC database had 32,861 domain names in ".cm", during the promotional campaign ANTIC registered 21,476 new domain names, which brings the number of domain names to 54,337, an increase of "65%", revealed Ebot Ebot Enow, the director general of ANTIC.
On the Internet, the ".cm" domain name is the identification code of Cameroon, and contributes to the digital sovereignty of our country and improves the positioning in the results of searches conducted in Cameroon for buyers of the ".cm" domain name.
Prosygma Sarl, .cm registrar, remains at your disposal for any need of .cm domain name at 7000 FCFA/year.