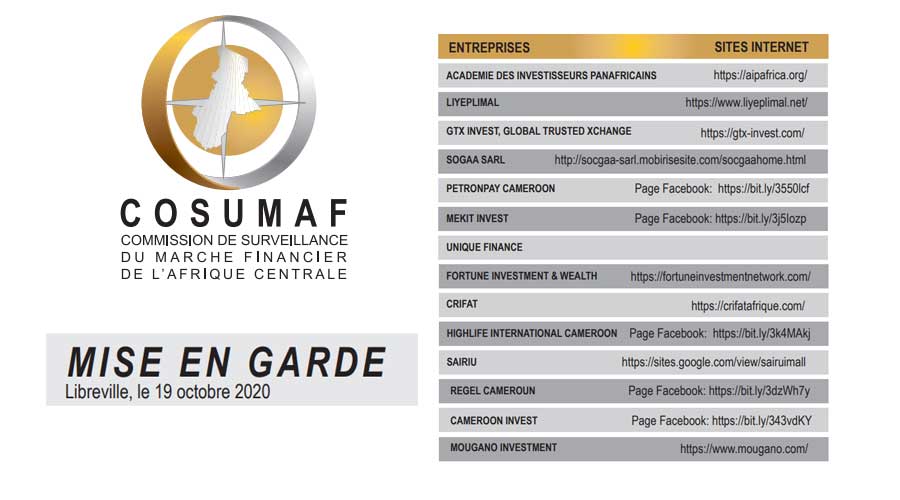 COSUMAF warns against actors without a licence proposing financial investments in Cameroon
The Supervisory Commission of the Central African Financial Market (COSUMAF) warns the Cameroonian public against the activities of several actors who propose to invest and invest in financial products without the necessary approvals.
Below is a list of some sites recently identified as offering investment products without COSUMAF authorisation (see downloadable document at the bottom of the page).
As a reminder, the exercise of any activity related to public offerings and financial instruments is subject to mandatory authorisation by COSUMAF. This approval is materialised by a decision taken after examination of the file.
The list of the only intermediaries authorised to make proposals for financial investments is available on the website www.cosumaf.org, and is listed below (see downloadable document below).