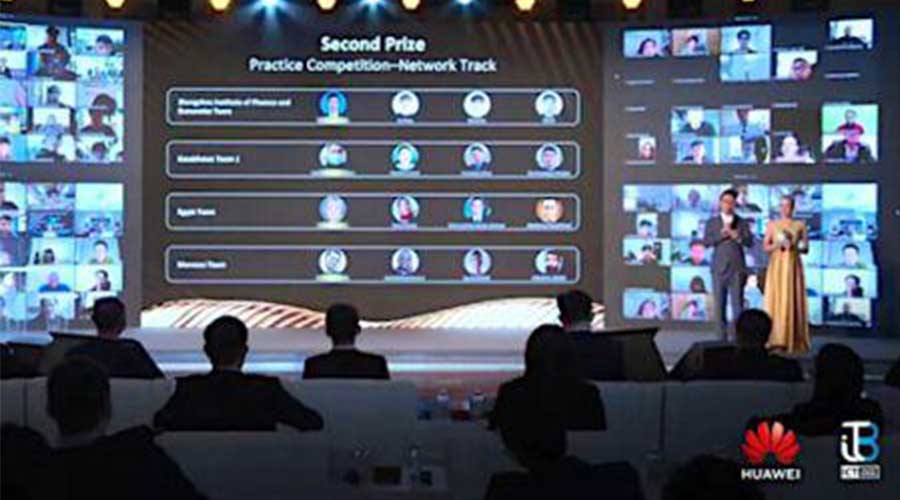 Egypt wins first place in the Cloud category of the Huawei ICT Competition
Huawei Technologies Egypt announced the success of the Huawei global competition for its pioneering training programme in Egypt, ICT Talent Bank / iTB. The company applauds the efforts of Egyptian students for taking first place in the "Cloud" field and second place in the "Networks" field, surpassing 150 teams from more than 82 countries around the world.
Egyptian students participated in large numbers, enabling Egypt to rank first in the competition at the world level thanks to its 23,000 student representatives, almost 55% of the total number of students are in the communications and information technology sector.
The iTB programme aims to develop the skills of the younger generations in the ICT sector to ensure the digital transformation in line with the vision of Egypt 2030. The programme consists of three phases: "Access" which aims to select talent to join the programme; "Training" through research and development centres in China and Huawei Academy which offers various distance learning programmes; and "Employment" to provide job opportunities for the most talented students.
During the qualification phase, Huawei, with the help of the National Telecommunications Regulatory Authority and Al-Nahda University, selected 200 students from among participants from 40 Egyptian universities to take part in the regional competition. These surpassed North African students from Côte d'Ivoire, Cameroon, Tunisia, Algeria, Senegal and Morocco.
Mr. Vincent Sun, CEO of Huawei Technologies Egypt said: "Huawei believes in the importance of the Egyptian market and its ability to achieve digital excellence in the Northern Africa region. This will be achieved with the participation of young people in the ICT sector who are the future of the nation". Huawei strives to transfer its expertise and knowledge through its specialised experts in the global iTB programme to enhance the skills and competitiveness of Egyptian students at the regional level.
Source: Ecofin Agency