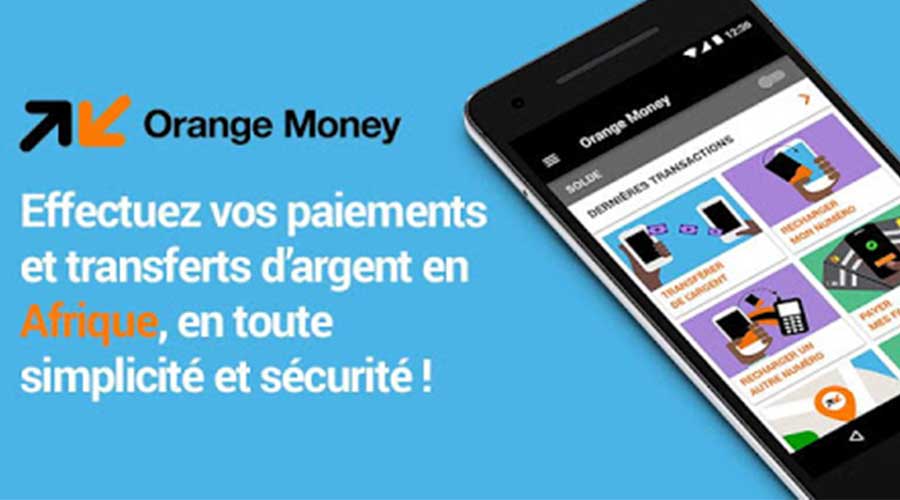 Following complaints of scams, the operator Orange Cameroon strengthens the security of Mobile Money transactions
The recurrence of complaints of scams by Mobile Money (financial transactions by cell phone) has just pushed the operator Orange Cameroon to propose a more advanced security of this type of financial transactions.
Since January 19, the operator has launched a Mobile Money application downloadable from the Internet which has the particularity of integrating facial recognition for the validation of money sending and withdrawals and service payments. In addition, this new application offers transaction validation via fingerprints and a QR code (quick response code). Similarly, users can change their secret code themselves in case of account theft problems.
For some time now, many users have been complaining about scams or attempted frauds on their accounts. As a practical matter, it happens that an account holder may receive a notification of a transaction being withdrawn when no transaction has been initiated. If this user enters his secret code incorrectly, his account is fraudulently debited without his knowledge.
The other scam artists' scheme consists of telephone calls. The scammer presents himself as an agent of the Orange operator who is allegedly updating customers' Mobile Money accounts. During the phone call, the scammer tries to obtain confidential information from the victim. If she is not careful, she gives her secret code and her account is debited. Sometimes, it is the individual who calls a potential victim to tell him that he has sent money by mistake. The scammer then asks if the amount supposedly sent can be returned. However, this is a decoy.
Explosion in the volume of transactions
Orange's new Mobile Money application could create emulators at its direct competitor MTN Cameroon. Because customers of both operators share the same complaints about the insecurity currently facing Mobile Money in Cameroon. This has the gift of creating suspicion and loss of confidence in payment methods.
Faced with these attempts at swindling, the operators have so far responded by raising awareness: "Be vigilant! Before any transaction solicited by a relative via WhatsApp, please call him to reassure you that he is the author. Please be vigilant! Never share your PIN number with a third party. It is strictly confidential. No identification or updating of your account information is done on a per-call basis," they said.
According to the National Agency for ICT (Antic), Cameroon has recorded nearly 6 billion CFA francs losses related to bank and electronic money fraud in 2019. The situation could worsen with Mobile Money because this market segment has nearly 10 million customers in Cameroon: 4.5 million for Orange and 5 million for MTN. According to the latest available figures, the International Monetary Fund (IMF) estimates transactions via Mobile Money in Cameroon to 3 500 billion FCFA in 2017 against 300 billion in 2016.
Source : Investiraucameroun