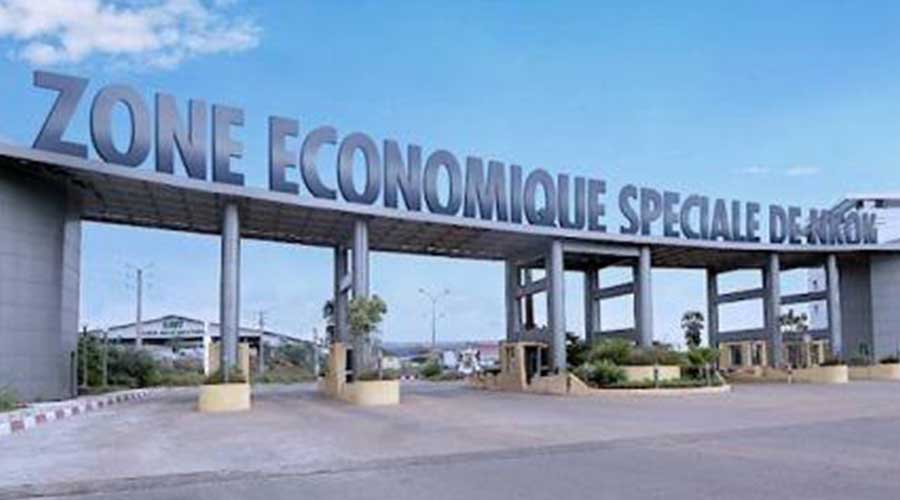 Gabon: Nkok Special Economic Zone certified carbon neutral
Coordinated by the company Arise Integrated Industrial Platforms (Arise IIP), the Gabon Special Economic Zone (GSEZ) obtained in September 2021 the ISO 14064-1 certification in carbon neutrality; which makes it the first industrial zone in the world to be recognized as a low carbon emitter.
The certification, awarded by Zurich-based SGS (Société Générale de Surveillance), follows efforts by Arise to reduce its environmental footprint. According to Gagan Gupta, CEO of Arise IIP, "GSEZ is implementing best practices and meeting the highest international standards to achieve its goal of carbon neutral industrialization. This provides a replicable framework for all industrial zones managed by Arise IIP and will lead to systemic and clean product transformation across Africa."
GSEZ is heavily invested in reducing greenhouse gases and therefore favors renewable energy sources for its own power supply. One of its main activities is to work to increase the use of wood. As a result of these efforts, the use of wood has increased from 40% to 70% and could reach 90% by 2022.
The challenges of greenhouse gas emissions
The emission of greenhouse gases is one of the major problems in the fight against climate change. Originally a natural phenomenon, it is considered to be the cause of global warming and is the subject of worldwide debate. To curb global warming, the international community is committed to limiting the production of greenhouse gases. Thus, the Kyoto Protocol was formulated in 1997 and ratified by about 168 countries in 2010.
However, on the ground the implementation of this protocol is not unanimous. If several African countries are involved in the fight against climate change, most are limited to the adoption of a law on the preservation of the environment and particularly climate change.
However, the actions taken by Gabon speak for themselves. This certification of the GSEZ demonstrates that it is possible to maintain low-carbon industrial zones when all conditions are met.
Source : Ecofin