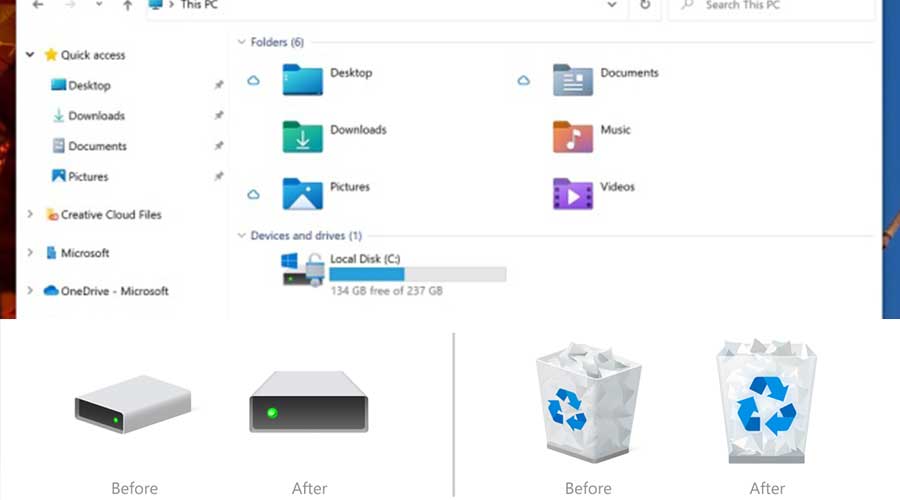 Microsoft to give Windows 10's file explorer a facelift
A test build for Insiders reveals new, more modern icons in the file explorer.
Microsoft has just released in the developer channel a new Build of Windows 10 for Insiders. Build 21343 is distinguished by a new version of the file explorer, with in particular a facelift of the icons, as can be seen up :
The icons are more modern and gain in roundness. The orientation of folder icons and default file types have been changed for greater consistency between Microsoft products that display documents.
For example, specific folders such as Desktop, Documents, Downloads and Images have a new design that should make them a little easier to distinguish at a glance. The Recycle Bin icon has also received a facelift.
Microsoft started changing the icons of Windows 10 last year and modernized, for example, those of the applications that come with the system, such as Notepad. The publisher says it will continue this graphical update in future versions of the OS.
Source : 01net