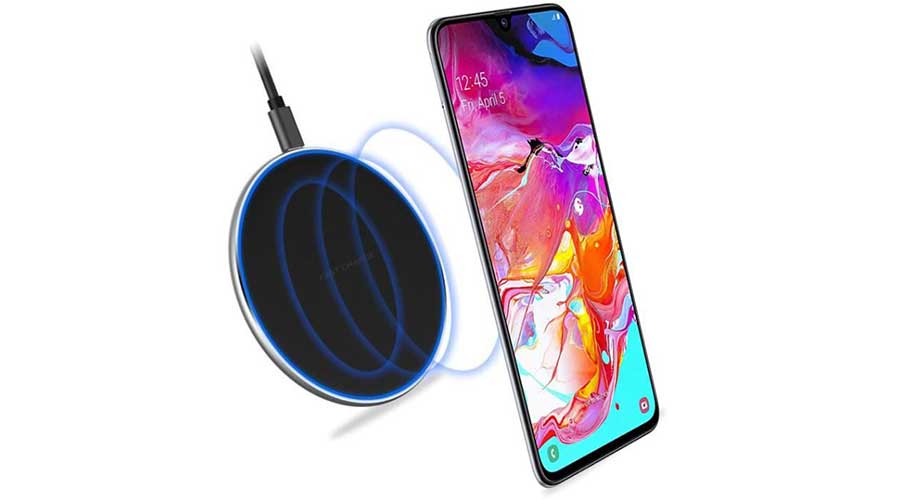 Oppo presents a wireless charger that recharges your smartphone even when held within a few centimeters.
At the Mobile World Congress in Shanghai, Oppo presented a wireless charger capable of powering a smartphone from several centimeters away. This technology makes it possible, for example, to answer a message without interrupting charging.
After Xiaomi and its long-distance wireless charger, Oppo has just unveiled a short-distance wireless charger. In Shanghai, at the Mobile World Congress (the Barcelona edition has been postponed to this summer), the Chinese manufacturer is showing what it sees as the future of wireless recharging. Say goodbye to the base that you have to aim precisely, Oppo wants to transform your bedside table into a giant wireless charging stand that works even at several centimeters distance.
A more realistic technology
Unlike Xiaomi's technology, which may not be ready (or certified) for many months, Oppo's technology could, if it works well, be launched quickly.
The Chinese manufacturer's Wireless Air Charging is a kind of improved AirPower. Like the product abandoned by Apple, this wireless charging station doesn't require you to aim at a specific location to initiate charging (one can only hope that Oppo manages overheating better than the Californian giant).
On the other hand, and this is a first, Oppo's charger allows you to raise your smartphone to answer a message or watch a video without interrupting the recharge. You can even tilt the device a little, within reason.
If this is only a prototype, you will notice that the Oppo charger does not look like a charger... but like a table. Will the Chinese manufacturer one day launch furniture to make the wireless recharge completely invisible?
Of course, as with any presentation of a new innovative technology, it is better to be patient. As with his scrolling screen smartphone, Oppo has understood that this kind of operation is very much in the news. Is Wireless Air Charging really ready? We hope to see it soon!
Source : 01net