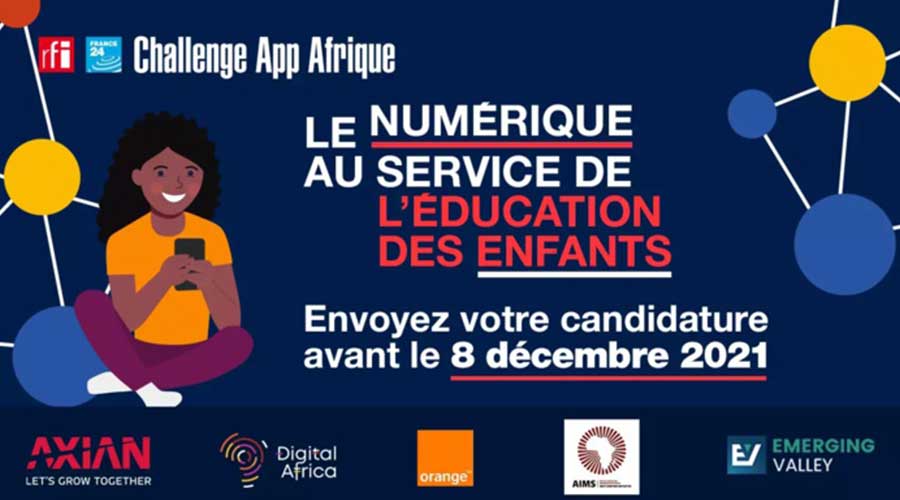 RFI and France 24 launch the sixth edition of the Africa App Challenge
The theme of this sixth edition, "Digital for children's education" aims to promote the integration of new technologies in the educational sector in French-speaking Africa.
Open to start-ups and developers from the African continent, this competition "aims to develop innovative mobile or web solutions" that will be useful for the education of children in Africa. It is also "an opportunity for candidates to benefit from visibility and business opportunities at the international level".
How does the selection process work?
The competition is subject to specific rules with no obligation to purchase or to pay a handling fee. "After a first pre-selection of 20 candidates, a second selection within this group of pre-selected candidates will allow the 10 finalists to present a proof of concept (POC), or a demonstration of feasibility, to the jury", we learn on the website dedicated to the challenge.
Then, according to the rules, the winner will receive funding for the development of his application. As for the ten finalists, they will benefit from personalized support within an incubator chosen in their country of origin.
The challenge, organized by France Médias Monde through the programs "7 billion neighbors" of RFI and "Tech 24" of France 24, rewarded the Guinean Amara Diawara for his project "Afriqcare" aimed at improving the mode of consultation and care of patients in the field of health in Guinea and Mali.
Registrations are open from October 8, 2021 to December 8, 2021, the rules of the competition is available here.
Source : RFI