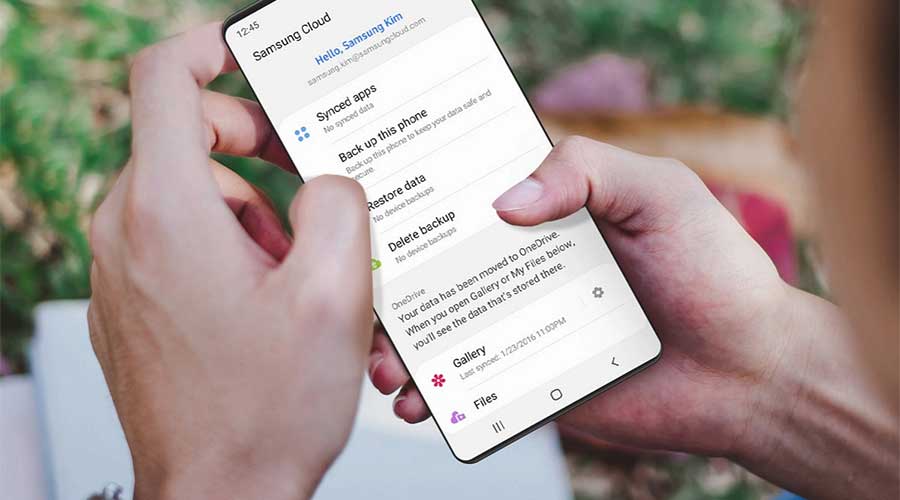 Samsung will delete your photos on Samsung Cloud at the end of September, back them up quickly!
Samsung Cloud will soon delete your photos and videos. The tech giant has already announced that it will completely shut down its popular cloud service as it will soon migrate to Microsoft OneDrive.
Samsung Cloud users are advised to upload their photos if they don't want to lose them by next month. Indeed, Samsung will soon remove the ability to backup your photos on its Samsung Cloud service. Samsung Cloud will still back up your contacts, calendar entries and notes, but images and video content will no longer be part of Samsung's offering. So Samsung has created a tool to transfer your data to Microsoft's OneDrive, but it's also possible to manually download all your photos and back them up elsewhere.
Samsung has divided its customers into two groups, each with different deadlines. Since it's not possible to know which group you're in, it's best to back up your photos and videos before September 30, when group 1 will have its photos deleted from Samsung Cloud.
HOW TO BACK UP YOUR PHOTOS?
If you have enough space on your smartphone, you can opt to backup your photos and videos locally on your device. In this case, you will need to go to the settings, then to "accounts and backup". At the bottom, you should find a "looking for something else" menu, which will allow you to access Samsung Cloud. Finally, you'll just need to tap on "Download my data".
If your smartphone does not have enough storage, it is possible to transfer directly to OneDrive. As a reminder, 5 GB of storage are offered on the Microsoft service. However, if your Samsung Cloud storage limit is higher than 5GB, you will automatically get the same storage on OneDrive for one year.
Finally, if you prefer to back up your images to a computer, you can do so with just a few clicks. Just go to the Samsung Cloud website and log in. Then click on Gallery to have the option to download all the images. You can't preview them before downloading, and if you have a lot of images stored, Samsung will split them into multiple ZIP files.
Source : phonandroid.com