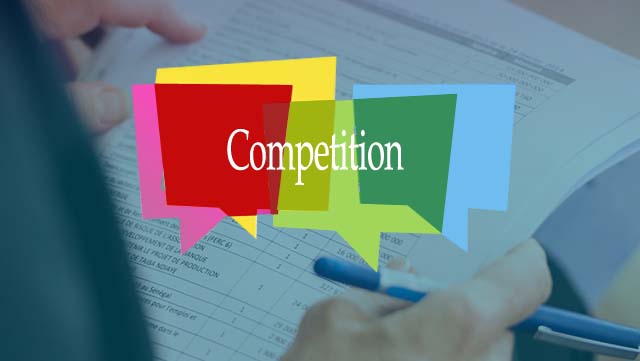 The Visa Everywhere Initiative competition is open until 22 May 2023 !
Applications are now open in West and Central Africa for the 2023 edition of the Visa Everywhere Initiative (VEI), a global innovation competition open to all that sees startups present their innovative solutions to tomorrow's payment and commerce challenges.
In addition to financial prizes, VEI winners gain access to Visa's extensive partner networks in the banking, merchant, venture capital and government sectors. Winners also benefit from the recognition of one of the world's largest and most trusted brands.
The finals for the Central and Eastern Europe, Middle East and Africa (CEMEA) region will be broadcast live on 27 July on TechCrunch - a leading online publisher focused on the technology industry and start-up ecosystem. The start-up that wins the CEMEA region finals will go on to compete in the global finals to be held on 19 September at TechCrunch Disrupt in San Francisco.
This year, Visa's VEI CEMEA will present for the first time an award in the area of Risk and Security - Fintechs Innovating in Risk Excellence, or "FIIRE". Visa, in partnership with Emirates NBD, will seek out global fintech players, particularly in the areas of fraud management, cyber security and credit risk. Following a joint review by Visa and Emirates NBD representatives, the winner will receive a $25,000 prize and the opportunity to work with Emirates NBD, a leading bank in the region.
"Visa Everywhere Initiative is a platform for fintechs and entrepreneurs to showcase the most innovative and effective solutions in the world of payments and commerce," said Ismahill Diaby, Managing Director West & Central Africa. "Through their innovative technology-driven solutions, fintechs have the potential to deliver vast social benefits to the markets in which they operate, especially when it comes to providing financial services to those who have traditionally been underserved. At Visa, we believe that access to the digital economy fosters equitable and inclusive growth, and VEI is an important way to support the innovators who are leading the way in this area."

Since its launch in 2015, VEI has helped startups representing more than 100 countries collectively raise more than US$16 billion in funding, with a network that includes nearly 12,000 startups from around the world. Last year, VEI awarded more than $530,000 in prizes during the competition, which saw more than 4,000 startups from five regions participate. VEI 2022 saw ThriveAgric, a Nigerian company, win the $100,000 VEI Global Grand Prize. ThriveAgric also won the $20,000 Visa Direct prize.
VEI is looking for innovative and ambitious entrepreneurs who are uplifting communities by solving the payment and commerce challenges faced by businesses of all sizes and sectors, including :
What we are looking for
Digital service facilitators and digital issuers
Blockchain and cryptocurrency
Participatory finance
Banking-as-a-Service
BIN sponsors
Issuers / Acquirers
Programme Managers
Digital issues
Blockchain and cryptocurrency
Alternative lending
Personal Financial Management
Money transfer and remittance
Digital banking (also called neo banking)
Digital wallets, peer-to-peer (P2P) and transfers
Employee benefits
Payables
Corporate cards (also called expense management)
Added value for merchants or consumers in the financial sector
Data and analytics
ID, authentication and security
InsurTech
Loyalty
Merchant services and tools
Processing and payment infrastructure
Retail technology
Other
Small and medium-sized business recovery
Funds movement (disbursements, intra-accounts, P2P suppliers and payments)
Acceptance (e-commerce and mobile)
Risk management (chargeback, etc.)
Brand management (community building, etc.)
Other
New categories in 2023
Sustainable fintechs
Risk
Urban Mobility
This year's prizes
Regional VEI CEMEA 1st place: 20 000
VEI CEMEA Regional Public's Favourites: 10 000
Regional VEI CEMEA Risk Winner: $25,000
The deadline for entries is 22 May.
Les commentaires
---