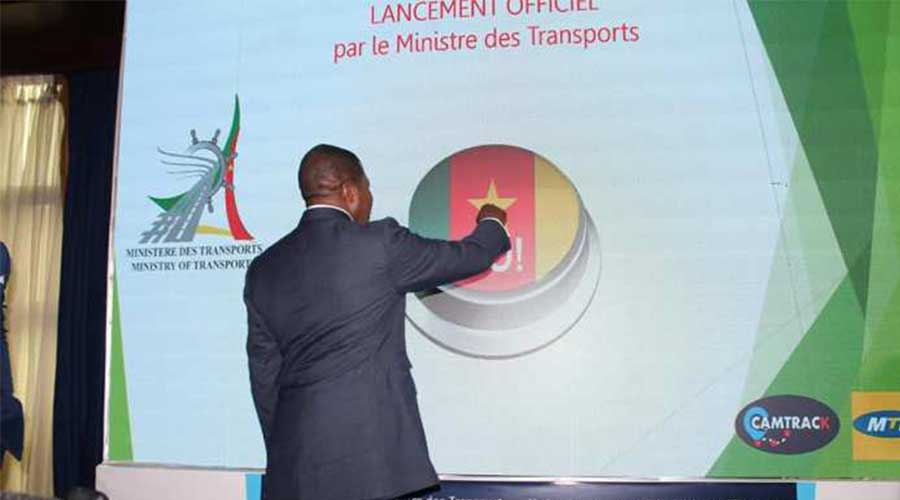 The Ym@ne Driver application launched by the Cameroonian government and the Camtrack - Mtn Cameroon consortium
In partnership with the geolocation company Camtrack Cameroon and the telecommunications company Mtn Cameroon, the State of Cameroon has set up an application that allows monitoring the road network to reduce the number of road accidents in Cameroon.
Ym@ne Driver is a device consisting of a remote centralized monitoring kit that allows the control of the driving mode of intercity transport buses. Officially launched on September 27, 2021 by the Minister of Transport, Jean Ernest Masséna Ngallè Bibehe, the said application is in a one-month pilot phase.
It works according to three cameras capable of facial recognition of drivers, detecting signs of fatigue (yawning, drowsiness), or risks (not wearing a seatbelt, smoking for example). In the event of a problem, "an alert or ring tone is sent to the vehicle, to the Ministry of Transport database, to the transport company concerned and to the application's control room".
The device was installed in 100 transport vehicles belonging to travel agencies operating on the Douala-Yaoundé, Yaoundé/Bafoussam and Douala/Bafoussam routes. And the results were not long in coming. Two days were enough for this application to alert on the behavior considered risky of one of the bus drivers of the company United Express. The driver, according to the images taken from the video, was in a state of drowsiness at the wheel that could have caused a traffic accident and put the lives of many passengers at risk.
The said video, taken from the digital cameras installed in the bus, allowed the Ministry to question the management of the company concerned, which immediately asked the crew to mark an "emergency break and to resume driving only shortly afterwards".
Through a statement on its Facebook page, the company United Express acknowledged the truth of the facts and promised to multiply efforts to ensure that such incidents do not recur in the future. The Ministry of Transport for its part was pleased with the adhesion of this travel agency to the test phase of the project and more generally with this initiative to reduce road traffic accidents.
Source : Digital Business Africa