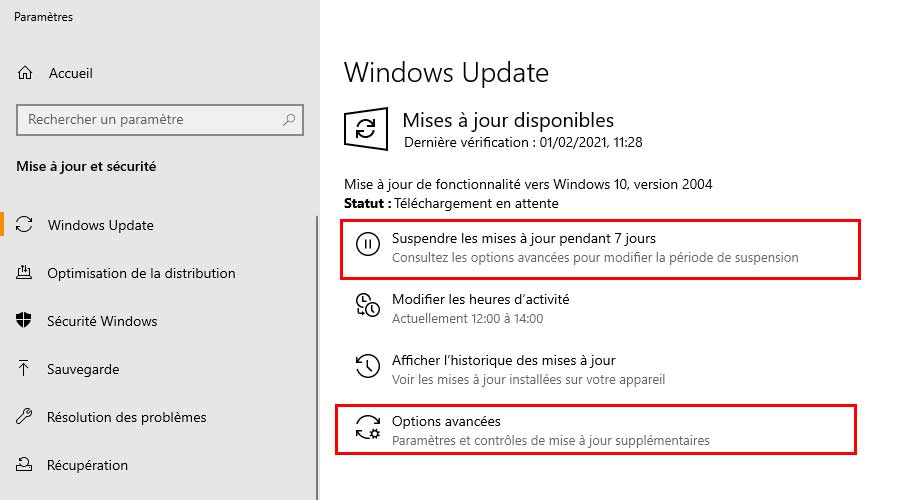 Windows 10: How to disable updates by passing parameters ?
How to block automatic updates on Windows 10? While these updates often bring improvements and enhanced security, some older PCs may present problems during installation, not to mention the bugs that sometimes hide when deploying the latest version of the operating system. Fortunately, methods exist to avoid this.
It is possible to go through the Windows 10 Settings to prevent the operating system from automatically upgrading to the next version. This solution allows you to skip a mandatory update until a certain date. However, it does not permanently disable updates. The procedure is as follows:
- Go to Settings
- Then in Update and Security
- Click on Advanced Options
- Select the desired date from the drop-down menu
Once done, updates will not be performed until the indicated date is reached. However, you will need to install the latest version to repeat the operation. The option will not be available until this is done. It is also possible to go back by changing the date set to the present day. You will notice that the default setting is to suspend the betting for a certain period of time.
Source: phonandroid