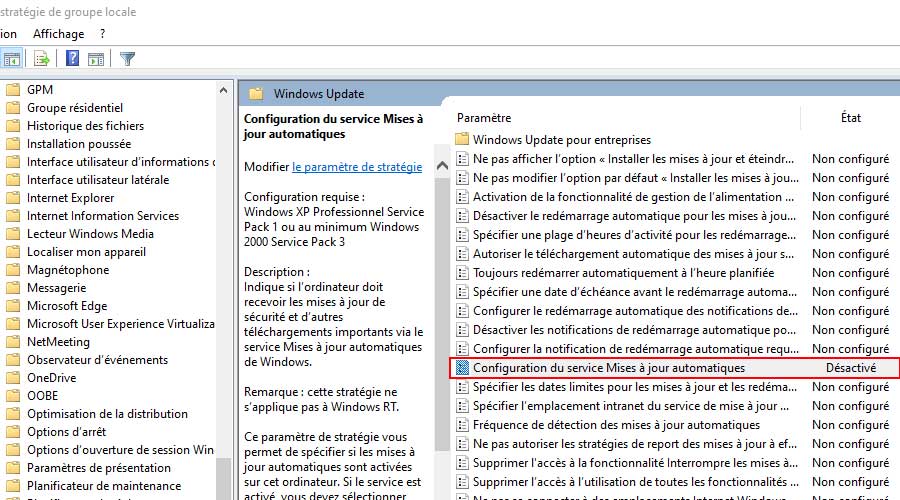 Windows 10: HOW TO DISABLE UPDATES USING THE STRATEGY EDITOR?
This solution has the significant advantage of allowing you to completely block automatic updates until you decide to install them yourself. It is also possible to configure the date on which you wish to upgrade to the next version. Here's how you do it:
- Open the Start menu
- Search for Change Local Group Policy or type gpedit.msc
- Go to Computer Configuration > Administrative Templates > Windows Components > Windows Update
- Double-click on Configure the Automatic Updates service.
- In the window that opens, check Disabled.
- Click Apply and then click OK
Once all the steps have been completed, your computer will no longer automatically install updates. However, the manual search will still be activated. To do this, simply go to Settings > Update and Security and click Search for Updates. The most recent version will then be installed after your permission. If you want to reactivate automatic updates, repeat the process and check Not Configured.
Source: phonandroid