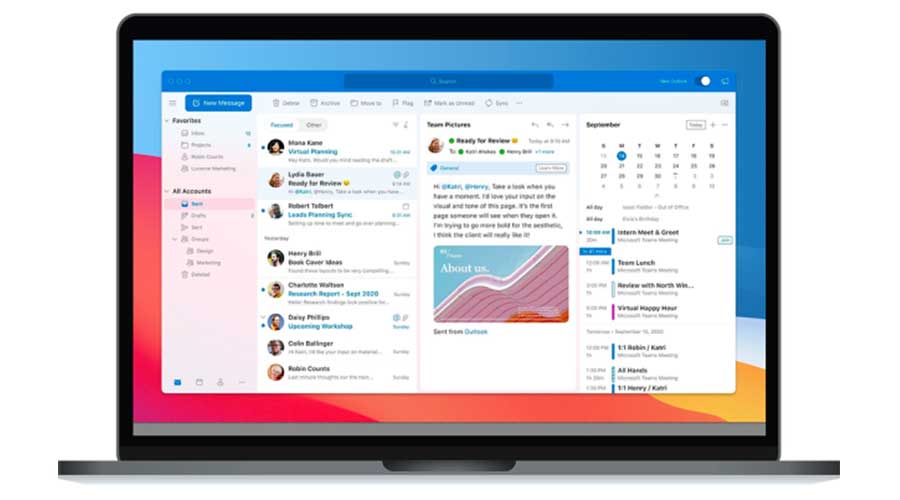 The Mac version of Microsoft Outlook will change design
Available next month, the new Outlook for MacOS is the result of a long work. Microsoft has done its utmost to stick to Apple's codes while adding its "fluent" touch.
In mid-October, users of Outlook for Mac are in for a nice surprise. After long months of development, Microsoft will finally launch the new version of its mail client with a much more sophisticated design. Forget tabbed browsing, we now switch to a more classic menu located on the left side of the application, like a mobile application.
Microsoft's developers have done everything to satisfy Apple's fans. The new Outlook uses rounded corners, is compatible with the dark macOS theme, will soon support iCloud and, as a bonus, is already compatible with Big Sur, the future version of macOS. Transparent but readable, the new Outlook for Mac's new interface really has something for everyone.
Microsoft will release the final version of its new Outlook in October. The other new features are presented on the Microsoft site and focus on productivity.
Source: 01net